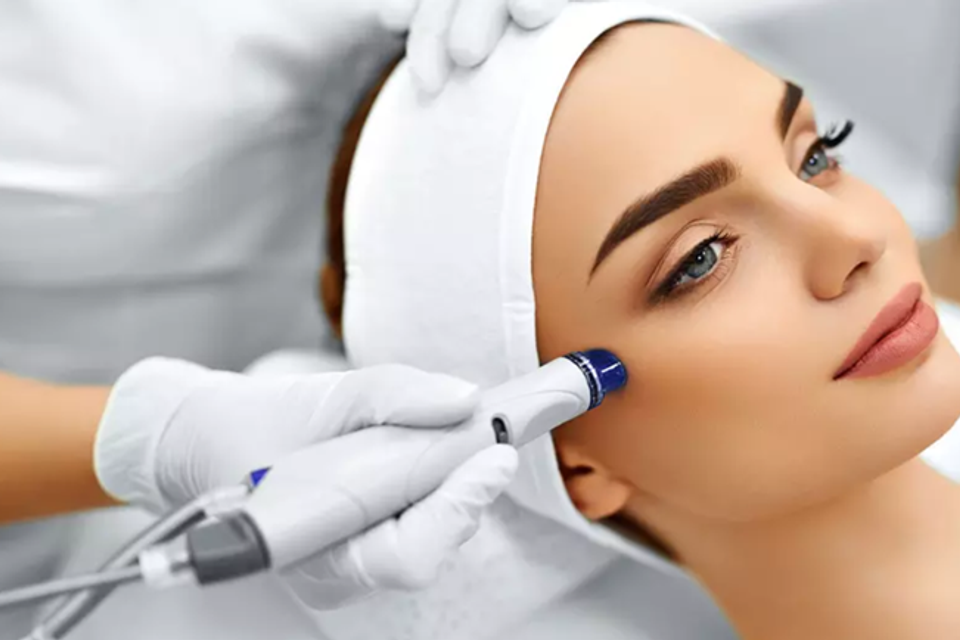 Hydro Dermabrasion Facial / Glowing Skin + LED Light Therapy
$110
The Hydro Dermabrasion Treatment works to deep-clean, exfoliate, and hydrate your skin with Hydro Dermabrasion  Machine and Serums. The Hydro Dermabrasion Treatment is the secret power you need. Immediately get clear, hydrated, glowing skin with this serum-packed facial formulated to tackle just about every skin concern.

Hydro Dermabrasion Treatment uses a serum delivery system to target your skin concerns on a deeper level. This multistep treatment cleanses, exfoliates, and removes impurities and dead skin cells while infusing your skin with antioxidants, peptides, hyaluronic acid, vitamin C and other nutrients
. 
Clients report visible skin refinement and an even, radiant skin tone after just one treatment. The first impression of Hydro dermabrasion Treatment is a feeling of cleanliness and "breath" of the skin! Continued Hydro Dermabrasion  treatments are highly recommended to maintain results.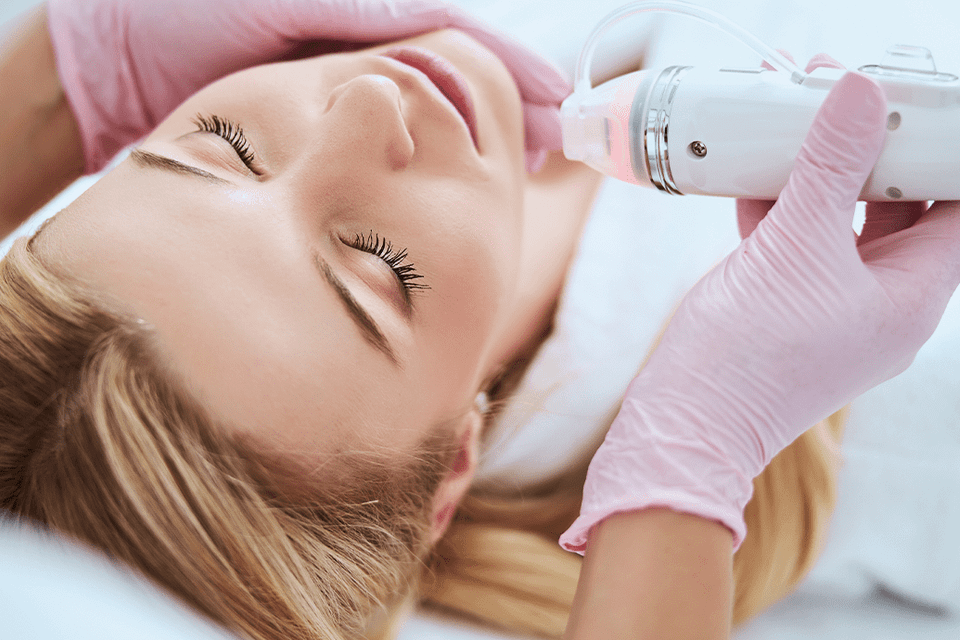 Rejuvenate your face with Secret RF Microneedling $160
What Is Secret RF Microneedling? Safe and effective treatment!
Newer, better, safer, more comfortable upgrade of the best RF microneedling device and mesotherapy serums. RF Microneedling system designed to stimulate and remodel collagen.
RF Microneedling is a revolutionary system that combines two highly effective treatments:
RF microneedling is a fractionated RF energy that penetrates the skin with micro needles/pins and mesotherapy serums
. It is an advanced microneedling technique developed as a minimally invasive approach to improving skin quality and appearance.

Radio frequency energy is delivered through small needles into the dermal layer of the skin. The energy is deposited in a tear drop shape. This intentional design deposits the majority of the energy deep into the dermal layer, stimulating collagen and restructuring elastin. This restructuring reconnects depleted and broken down collagen and elastin, restoring your youthful skin.
Our RF Microneedling procedure helps effectively treat:
Tightens, lifts and rejuvenates the skin

Reduces acne scars, surgical scars and other scarring.

Improves wrinkles and fine lines

Minimize pore size

Short treatment time

Little or no downtime

Minimal discomfort

Safe for all skin types

FDA-cleared for your safety
How do you prepare for Secret RF Microneedling?
Come in wearing loose and comfortable clothes. Please remove any makeup and jewelry in the area to be treated. Numbing cream might be performed to the are to be treated to ensure your comfort.It is best to avoid taking multivitamins, alcohol and any aspirin or NSAID's 3-7 days before your procedure.
During the treatment the radio-frequency energy is delivered through the focused tip of the micro-needles, leading to less trauma to the surrounding epidermis. This may lead to decreased discomfort and downtime. Non-insulated micro-needles are more effective and take care of both epidermal and dermal problems without the need for additional superficial fractional RF treatments.

This treatment can be helpful in such skin conditions as wrinkles, acne scars, enlarged pores, sagging skin.
When Will You See Results and How Many Sessions Will You Need?

You may see visible results within a few days (some people may breakout after the procedure a slight outbreak of acne or milia (small white bumps) is possible but that is to be expected normal after needling) and you will most likely have noticeable results within 3-6 weeks however final results will be seen 3-6 months after the treatment because it takes time for collagen remodeling to take effect and make a noticeable difference in the tightness and lift in your skin, we encourage you to be patient – it is worth the wait! A series of 3-6 treatments is recommended for optimal results are generally 4-6 weeks apart.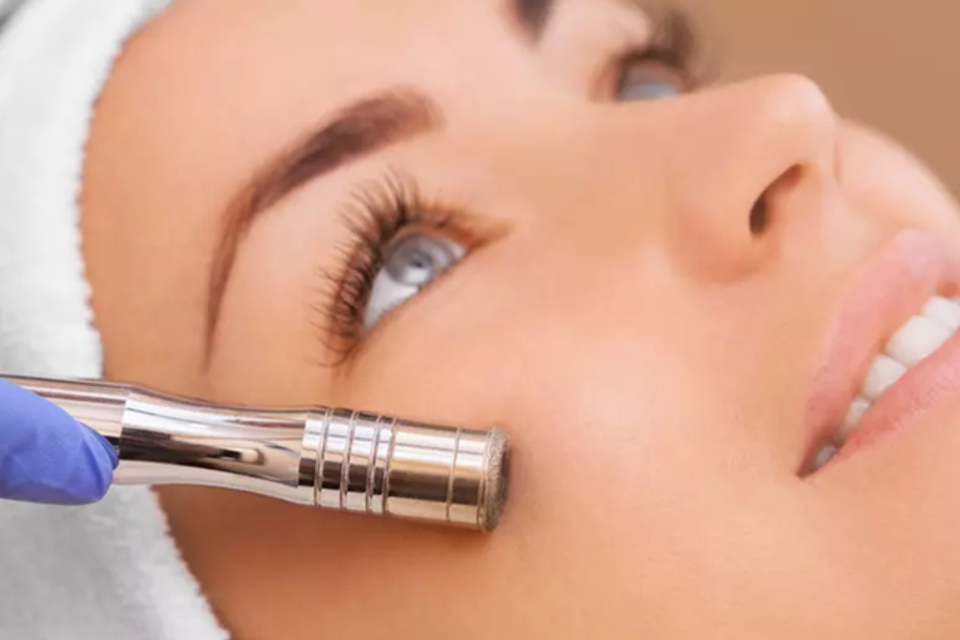 Diamond Tip Microderm + LED Light Therapy
$90
Extracting & Smoothing – crystal-free Diamond microdermabrasion is an aesthetic treatment that consists in the realization of a sweep in the outer layer of our skin through a system based on diamond tips. Imperfections are eliminated with this exfoliation process, as well as fine wrinkles, uneven skin tone and texture and spots. Microdermabrasion encourages cell renewal, which means your skin will benefit from improved elasticity, a smoother texture and reduced signs of aging! A relaxing customized facial that deliver visible results paired with double cleanse, microdermabrasion, skin recovery mist, face mask, peptide lift serum, eye cream,hydrating lip balm finish with photo-age sunscreen.
May be performed as often as every two weeks.
For all skin types except Inflamed Rosacea, Acne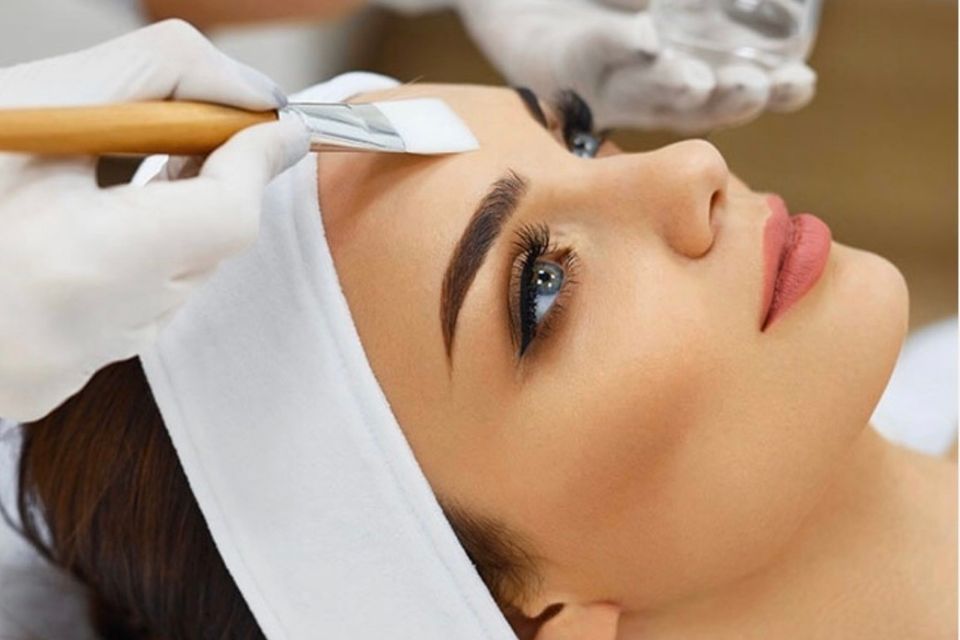 Advanced Italian Peels  (PRX-T33 Biorepeel PQAge Evolution Plus) $120
The Italian Peel is a non-peeling bio-revitalization treatment that passes the epidermis and treats the deeper skin layer, the dermis. This amazing treatment targets all imperfections of the skin and works on all skin types. This is another great new addition to our available treatments. The new innovative gentle peeling PQ Age Evolution from Promoitalia and BioRePeel A valuable gel with a unique composition for an immediate result. A formulation that lifts and regenerate the skin in a pleasing and non-invasive way!
And this is without pain , without a rehabilitation period!
The application is performed through a delicate and pleasant massage that immediately stretches the wrinkles and gives the skin an amazing brightness.
What does a chemical peel treat?

The peeling can be performed at any time of the year, also during the summer, without the risk of photosensitivity.
Hydration and Revitalization

Reduction of pore size

Acne scar repair and collagen and elastic fibers is stimulated

Smoothing fine lines and wrinkles

Eliminating various surface-level imperfections on your skin's tone and texture / Face & neck lift 

Reducing pigmentation and melasma

Brightens skin for a youthful glow

Unlike traditional surface peels, the Italian Peel doesn't cause any unwanted side effects like skin shedding and peeling, hyper or hypopigmentation, skin color restrictions, blistering, or pain.

The procedure is comfortable and you don't have to worry about any downtime.​​​​​​
   
A gentle treatment without any burns, skin irritations or discomfort
Suitable for all skin types

Depending on the condition of the skin and the expected effects, it must be repeated every 10 – 14 days and carried out in 4 or 5 sessions.
​​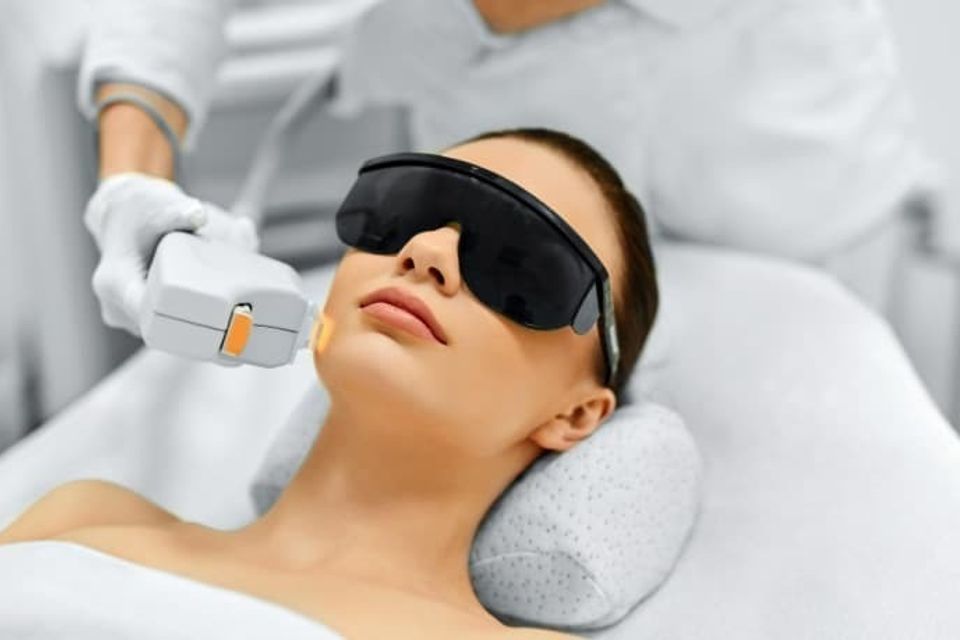 IPL Photofacial Treatment $120
The Medi Next Advanced IPL Laser System is FDA-approved and has been effectively providing photo epilation, facial photorejuvenation, acne and blemish removal! Offers advanced aesthetic technology for successful body and facial treatments!
What is IPL?
 IPL stands for Intense Pulsed Light, but you may have also heard of it referred to as a "photofacial." The photo facial is one of our most popular anti-aging treatment. Photo-rejuvenation on the face and/or body yields even-toned skin that reveals a younger, more youthful appearance. Essentially, this is a treatment in which trained and certified specialist uses a device with broadband light in order to improve several facial conditions, including rosacea, sun spots, hair removal, and even overall skin texture as well as more that we'll cover below. How does IPL work? IPL works much like lasers do, but with less recovery time and initial discomfort. Intense pulsed light therapy works by delivering light wavelengths deep into the skin in areas of concern in order to alter them. Unlike lasers, IPL doesn't actually damage the top layer of skin, since the light can penetrate the dermis (deeper skin tissue) without actually affecting the epidermis (top layer). This means there is far less downtime with IPL than with a laser treatment, though the initial impact from a laser may seem more drastic.

What does IPL treat? Intense pulsed laser therapy can be used for a number of wide-ranging skin conditions. Among them are: Rough skin texture Uneven skin tone Freckles, dark spots Fine lines,  wrinkles, acne treatment  and more Hair removal (dark hair)

How Long Does An IPL Photofacial Take? IPL Photofacials typically take between 3-6 treatments to show significant results, but some patients see results after their first treatment. Photofacials can occur every three-to-four weeks.

What to expect during an IPL Photofacial: You will be given protective eyewear to wear during the procedure. A cool gel will then be applied to the treatment area to lubricate and protect the epidermis during the treatment. Through a hand piece, the specialist will apply the bright light to the skin. The treatment is not painful and therefore no anesthetic is necessary. Stinging or tingling sensations may occur; some patients compare this to the sensation of a rubber band being snapped against your skin. Depending on the size of the area being treated, the procedure may take anywhere from a few minutes to an hour, afterward you can continue your day as you normally would. Package of 3 Treatments $300

Post Treatment Care
Use SPF30+ sun screen daily and avoid any sunbathing for 4 weeks after the treatment.
No massage on the treated area within 4-5 days.
Must not press and scratch the treated area.
Use quality mineral makeup up and if possible avoid makeup for four to five days following treatment. The skin is sensitive during this period.
Take Vitamin C and Vitamin E to help with healing.
No eating hot and spicy food because the skin is sensitive during this period.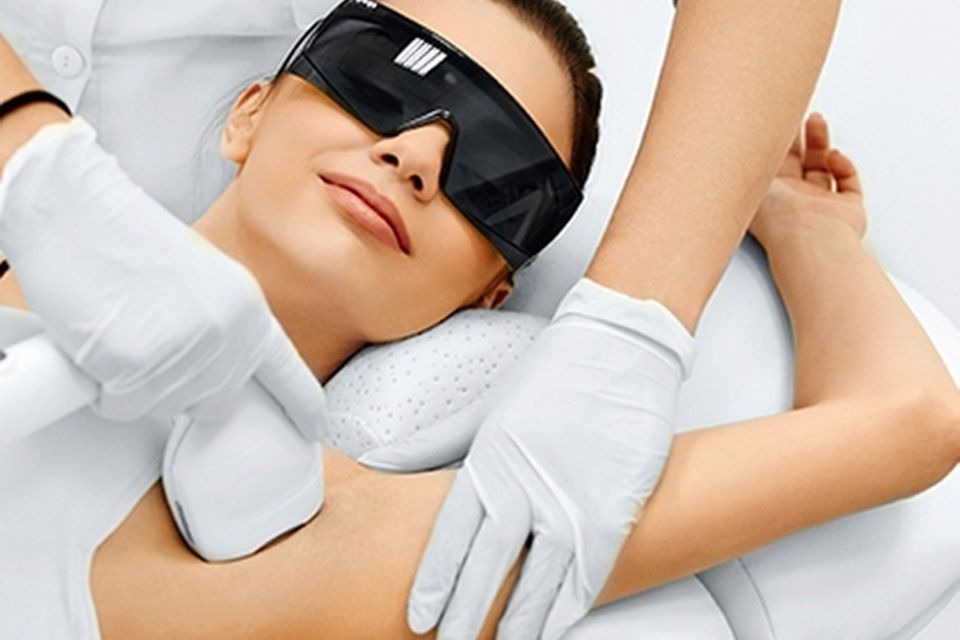 Laser Hair Removal $45 and up
The Medi Next Advanced  Laser System remove your unwanted hair PERMANENTLY with us now using high tech laser!
FDA-approved laser powerful and efficient diode laser hair removal system with gold standard efficacy and art laser technology that targets deep within skin to get rid of hair permanently. Even better? Our lasers work on ALL skin types, so our treatment is literally for everyone.
Laser hair removal is a medical procedure that uses a laser — an intense, pulsating beam of light — to remove unwanted hair. During laser hair removal, a laser beam passes through the skin to an individual hair follicle. The intense heat of the laser damages the hair follicle, which inhibits future hair growth. Lets you say goodbye to ingrown hairs & razor burn!
This area must be shaved the day before the treatment attending a treatment session to help the lasers locate the hair follicles. If you wax this area normally, wait 3 weeks between waxing and the laser treatment. Treatments must be done in a regularly scheduled series of at least 6-8 sessions for best results.
Trained & Certified Specialists! (Please stop waxing, tweezing and chemical epilation 3 weeks prior to treatment, you are allowed to shave as often as needed in between each treatment
Upper Lip $35 per Session

Face $75 per Session

Underarms $60 per Session

Full Arm $80 per Session

Half Arm $45 per Session

Full Leg $135 per Session

Half Leg $90 per Session

Bikini & Brazilian 

$75 per Session 

 
Pre-treatment

No use of depilatory creams or waxing in the few days prior to the treatment.

No bleaching of the hairs in the few days prior to the treatment.
No sunbathing for 2 weeks before the treatment.
Shave the area to be treated a few days before the treatment.
Post Treatment Care
Use SPF30+ sun screen daily and avoid any sunbathing for 4 weeks after the treatment.
No massage on the treated area within 4-5 days.
Must not press and scratch the treated area.
Use quality mineral makeup and if possible avoid makeup for four to five days following treatment. The skin is sensitive during this period.
Take Vitamin C and Vitamin E to help with healing.
No eating hot and spicy food because the skin is sensitive during this period.
For hair removal, shave the hair between treatments if possible.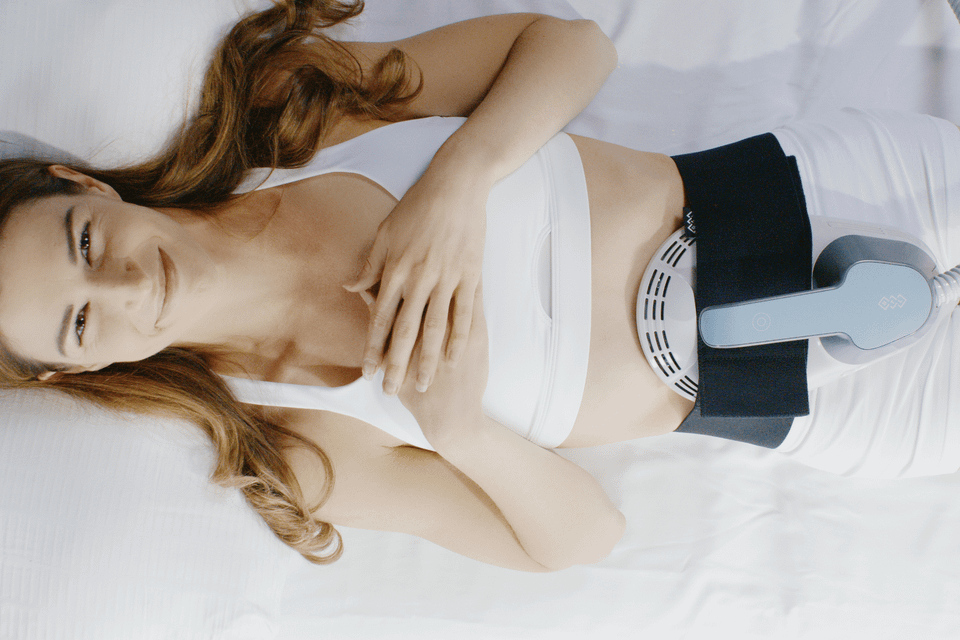 EMSCULPT
Build Muscle & Burn Fat $60 or Buy Package of 8 treatments $400
What is Emsculpt?
EM Body Sculpt FDA- approved body contouring  treatment clinically proven to build muscle while burning fat.  As we age, the abdomen, buttocks, legs and arms become increasingly prone to fat buildup and loss of definition. EM Body Sculpt burns unwanted fat deposits and build muscle at the same time! EMS Body Sculpt works by using HIFEM (Hight Intensity Focused Electromagnetic Energy) This energy triggers what's knows as ' supramaximal contractions' in our body muscles. Treatment is painless and has no downtime body sculpting solution that induces 20,000 muscle contractions in 30 minutes! (The contractions aren't possible with physical training alone) Each 30 minutes session like doing 36,000 sit-ups or squats. The treatment feels like an intensive workout, but patient is resting. The treatment are usually about 30 minutes, with a minimum of 4-8 session, 2-3 days apart. 
When will I see Result? 
Most patients can feel tangible result right after the procedure. Visible result such as a stronger core, fat loss, increased muscle tone and lifted backside are typically seen in 2-4 weeks after all 4 sessions have been completed. EMS Body Sculpt result are typically most visible at 3 month and can continue to improve up to 6 month after the procedure.
- 19% reduction of subcutaneous fat a 4 weeks  and 23% reduction of subcutaneous fat at 3 month
- 16% increase in muscle mass at 4 weeks - and 21% increase in muscle mass at 6 month
- 5 times increase in fat metabolism
-Up to 1.5 inch loss in waistline circumference
- 80% of patients state visible lifting effect of buttocks.
That's right! You can tighten your abs or lift your buttocks without even breaking a sweat.

Precautions
1 Dont be full during treatment or at least 1 hour after meals
2 Remove metal jewelry, particularly electronic watches and put away cell phone as they cannot be used while the device is operating
3 Try to eat after 1 hour after treatment ( can drink more water and eat food with hight protein )


Emsculpt Contraindications 
- Metal or electronic implants in a treatment area - Cardiac pacemakers
- Implanted defibrillators
- Drug pumps
- Malignant tumor
- Hemorrhagic condition
- Epilepsy
- Recent surgical procedures
-Metal / copper IUD's
- Pregnant or nursing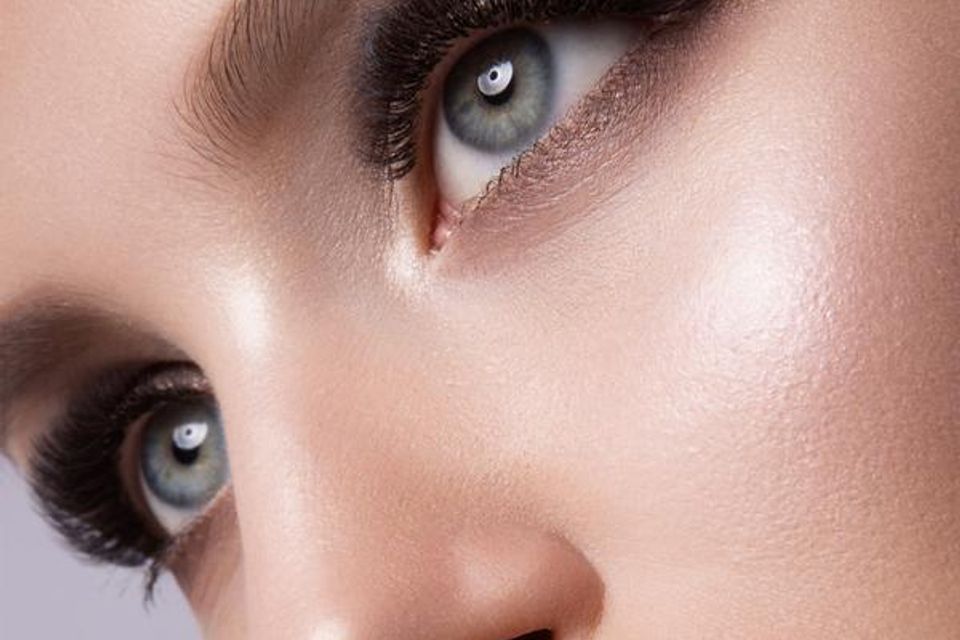 Volume eyelash extensions
$155
Volume lashes is a technique in which multiplied lash extensions are fanned out and applied to one natural lash. We use best medical grade adhesive and high quality lashes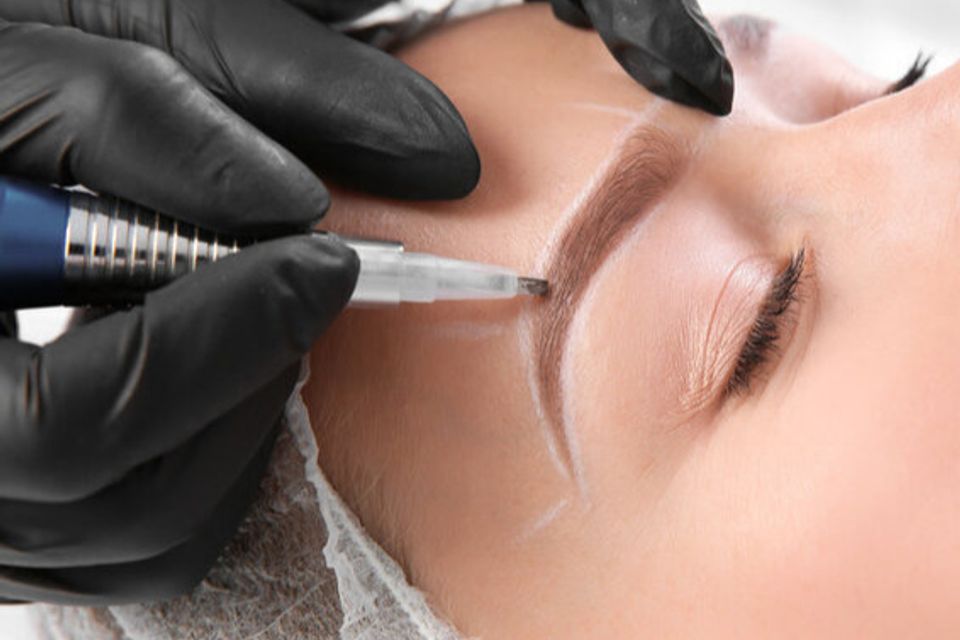 Ombre Powder Brows
$350
Ombré powder brows is a semi-permanent makeup procedure that lasts 2-3 years, it uses a semi-permanent makeup machine with a sterile needle and safe pigments. This procedure is perfect for those who have thin and uneven brows who want to get a full and even look, also great for those who want to minimize their time getting ready, Wake up with perfect brows!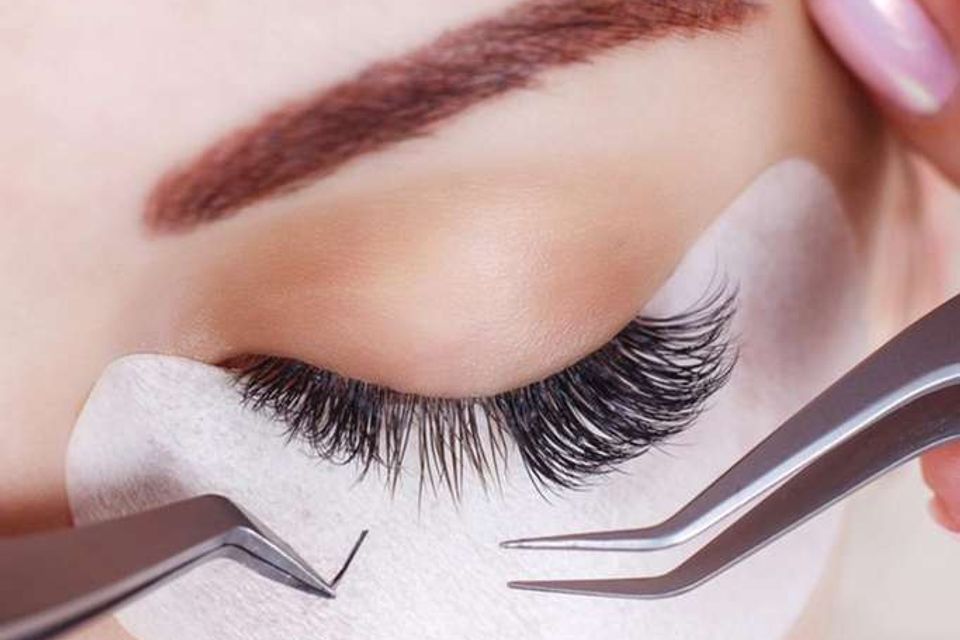 2D, 3D eyelash extensions
$135
2d eyelash extensions are simple, beautiful, natural-looking eyelash extensions they are similar to classic lashes but have a more full look.

3d eyelash extensions are so gorgeous, they are great for those who want a soft volume effect.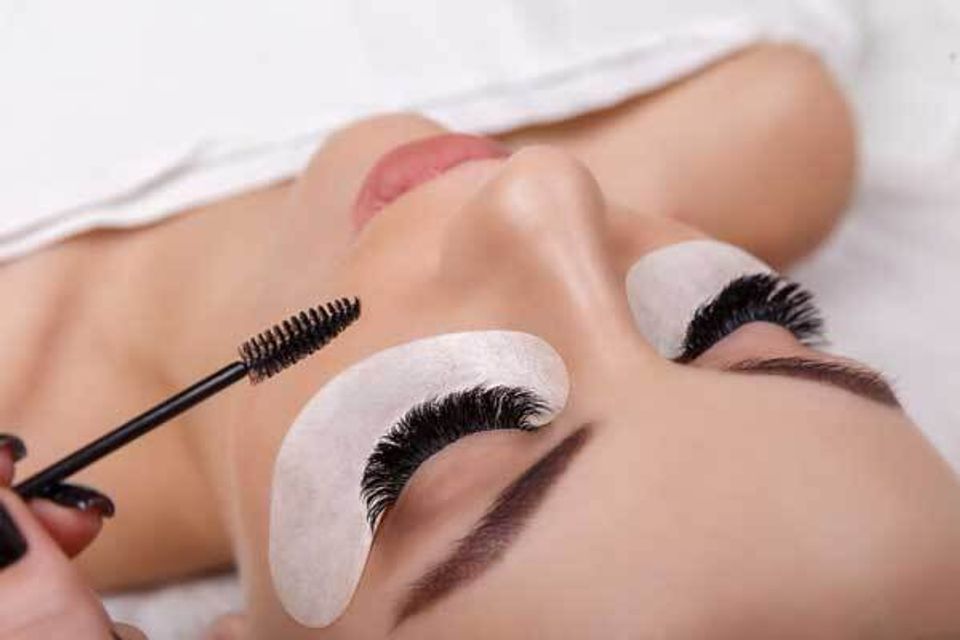 Mega Volume eyelash extensions
$180
Mega volume eyelash extensions is a dramatic look great for those who love thick & full lashes. We use best medical grade adhesive and high quality lashes.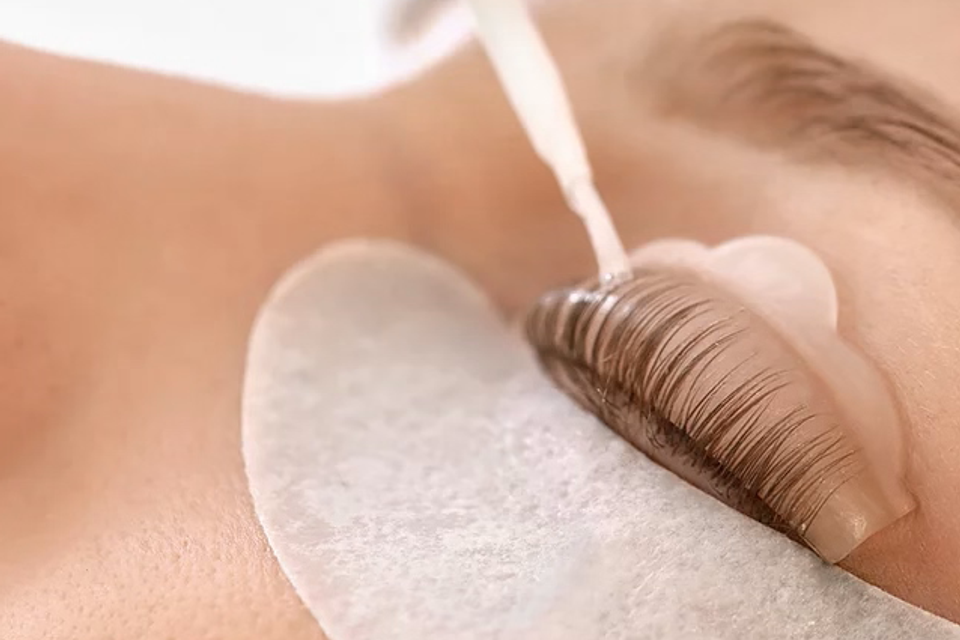 Lash lift + Tint
$75
One way to think of a lash lift is like a perm for your eyelashes. Unlike a lash extension, a lash lift simply alters the shape and color of your natural lashes.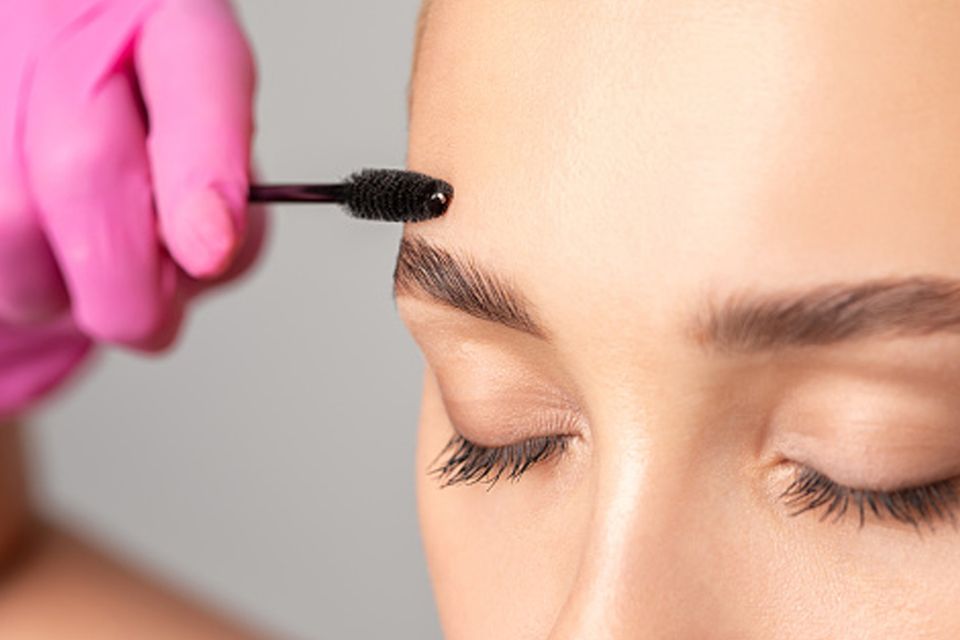 Brow lamination + wax + tint
$100
Brow lamination is basically a perm for your brows, as it gives them a set, uniform shape for an extended period of time. Instead of curls, a setting lotion helps brow hair stay brushed up and lifted upward for about six weeks.
Call Us for an Appointment
(214) 543-4923
 
Or Email Us
You can send us an email message using the form below.

We will contact you to confirm
your appointment once we receive your request.